Tooth jewelry is much in demand these days in cosmetic dentistry.most are making this style statement not only to surprise friends with a sparkling smile but also to add zing in life.
If you want to make an oral fashion statement ,there are safe ways. one is to use "Twinkles"-decorative appliqués that are bonded to the teeth by the dentist in the same way as orthodontic braces.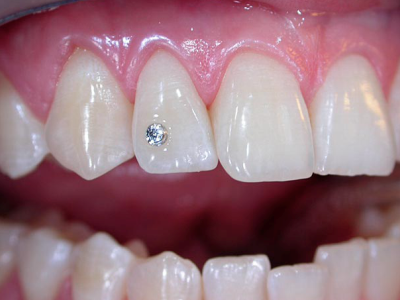 The procedure is very simple and usually takes about 15 to 20 minutes.they can be left in place for a longer period of time but can be removed on will and do not damage teeth.
The jewelry is just cemented to the tooth. It involves:
– No anesthesia
– No drilling
– No holes
– No loss of tooth structure